---
Frequently Asked Questions
Can I just turn up to Blister Sisters?
Yes absolutely! If you are able to get in touch to say you are planning on coming it is useful for our coaches to know but is not compulsory!
What happens at the Blister Sisters?
People normally start arriving about 20 past 7, we all meet in the car park at the Light Railway Station in Hythe. Everyone has a good catch up (gossip) and any new people are always welcomed! One of our Coaches or leaders will then chat everyone through the session plan, before we head out for a warm up. Our sessions vary and can be anything from a doing an out and back run, to doing speed and agility sessions. The emphasis is always on fun and these sessions are designed to have something for all abilities. We then head back to the car park for cool down and stretches. We are normally back by about 8.30pm. You will find us very informal and very friendly!
I've seen you all out in your pink vests and I really want to join, but I'm scared I can't keep up, will I hold everyone up?
The sessions are designed for all abilities, for example those who are faster will have extra loops on a run, while the beginners have a shorter walk / jog route. Our Coaches and Run Leaders are there to help the beginners and one of us always stay at the back so no one gets left behind. You can rest assured you are not 'holding anyone back' as that is what we are there for!
I haven't run since I did PE at school and I'm really unfit, can I still join?
Most people are surprised by how much they can actually do! Ideally you need to be able to walk briskly for 20 – 30 minutes before joining – which most of us can do without realizing!
We start beginners off with a walk / jog plan, so you would jog for 2-3 minutes, then have a walk break and repeat. This gradually builds up over time until you are able to jog the whole way!
I can't make every Wednesday night due to work/ family commitments, is this a problem?
No not at all! The joy of the Blister Sisters is that it is completely flexible! We never know what drama life is going to throw at us, whether it is a delayed train or a small child throwing up on your trainers as you are about to leave the house – there will always be weeks when things don't work out as planned! Sometimes people can't make it for a month but they always come back in the end – you won't have missed anything (well except maybe some gossip!) and can pick up at whatever pace you feel comfortable with.
Is there an age restriction?
You must be a minimum of 18 years old for insurance purposes, but we have no upper limit!
What do I need to wear?
The most important thing to start is sensible footwear. If you are a beginner you don't need to worry about investing in expensive trainers, but they should ideally be designed for running or exercise. We all love fashion trainers and plimsoles but they won't offer you much support on a run.
You don't need to invest in all the latest kit – the key is being comfortable. Leggings / tracksuit bottoms / shorts and t-shirts are fine. A proper sports bra is also a must.
In the winter layering is key because as you warm up you can remove layers. Don't let the rain put you off! A lightweight waterproof top would also be a good idea as you can get cold very quickly when you stop if you are wet. On dark nights we also insist on a high visibility vest, which fortunately you get as part of your welcome pack! We do have a limited supply to borrow if it is your first week or you forget it.
In the Summer go for something light and airy – we don't want to over heat! (although perhaps that's not such a high risk given our summers!)
Do you run in all weathers?
We certainly do! We love to run in the rain as it makes us feel extra smug when we get home. The only time we don't is in snow and ice which would make the ground unsafe, or if there are any extreme weather warnings of hurricanes….. but this is yet to happen!
What do I do next?
Don't over think it- just take a chance! You have the option of 3 weeks free trial so nothing to lose by giving it a go! If you would like further information or reassurance then email: hytheblistersisters@yahoo.co.uk , or check out our facebook page fabook.com/hytherun
We look forward to meeting you!
---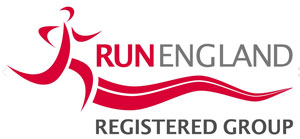 Unable to display Facebook posts.
Show error
Error: Error validating application. Application has been deleted.
Type: OAuthException
Code: 190
Please refer to our
Error Message Reference
.